Here's some pictures from yesterday that I didn't manage to get uploaded until now. :)
Me and Karah just before bedtime....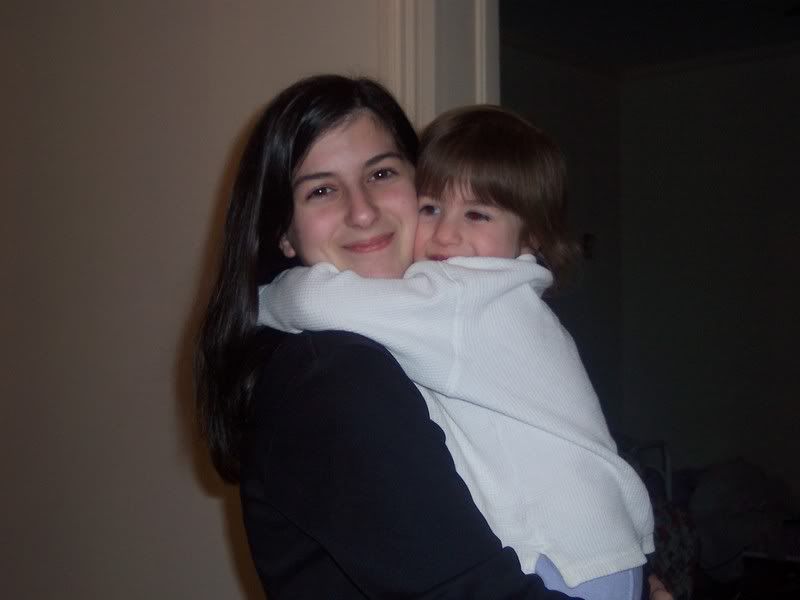 Jeremy being Jeremy....lol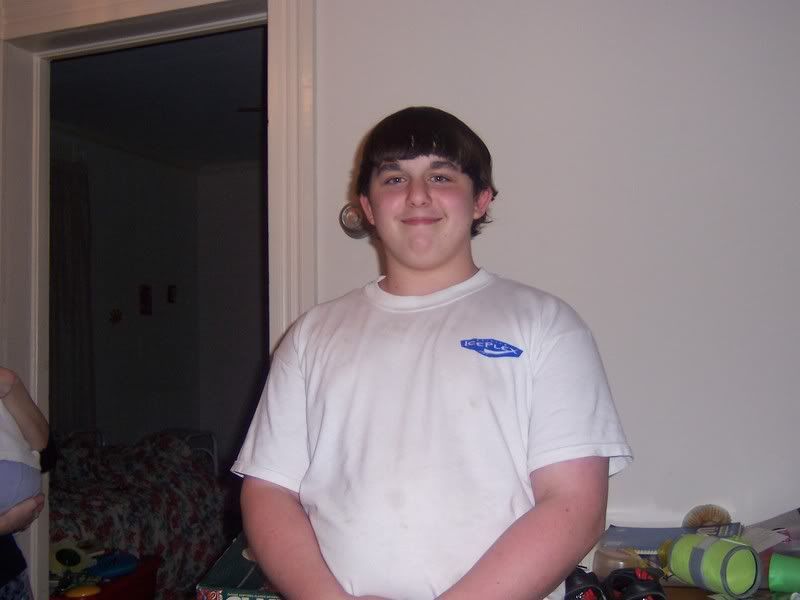 A self-portrait of Sarah, these last three pictures were taken by her. :)
I don't know who took this picture, but at least I know who the little girl is in the picture! ;)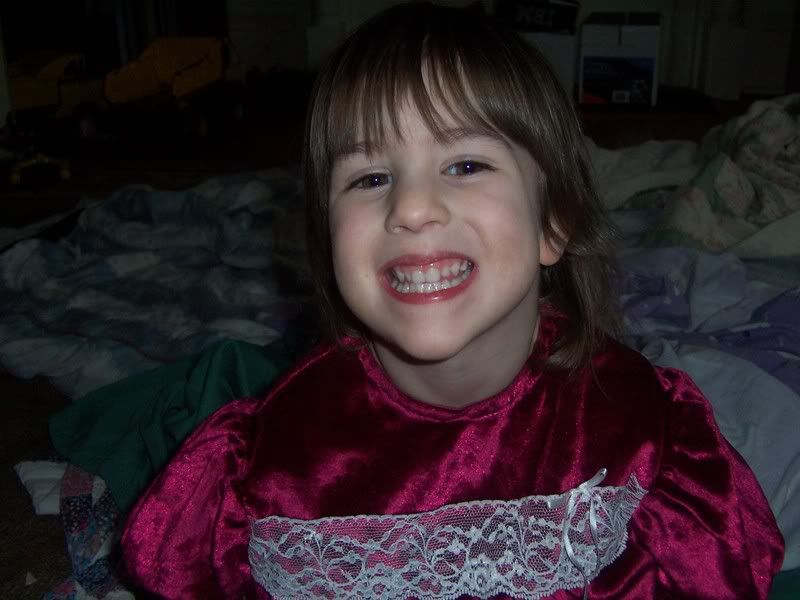 Moriah and I found quite a few ladybugs in our backyard, so Moriah snapped some shots while I attempted to get as many on my hands at one time as I could. I only managed to get two on at the same time in the pictures, but I did at one point have three on my hands at the same time. :)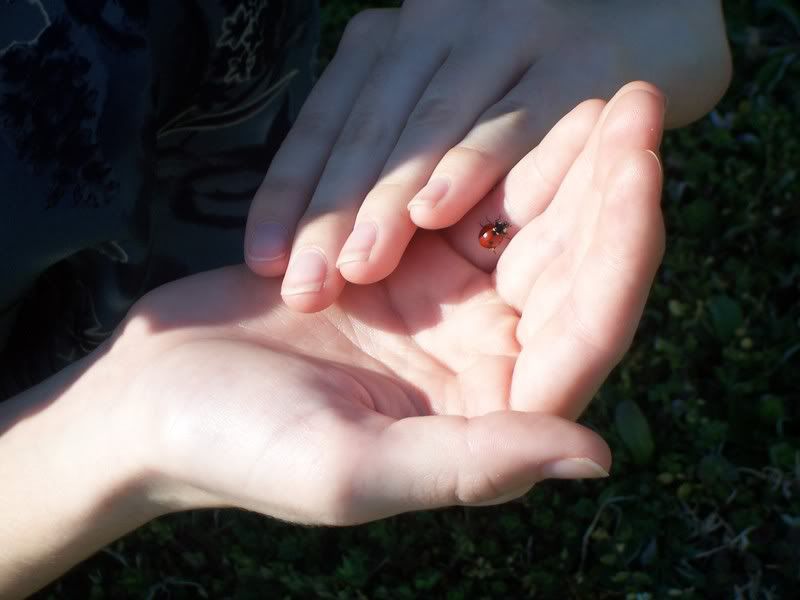 Two on my hands...please ignore my neglected fingernails...... :)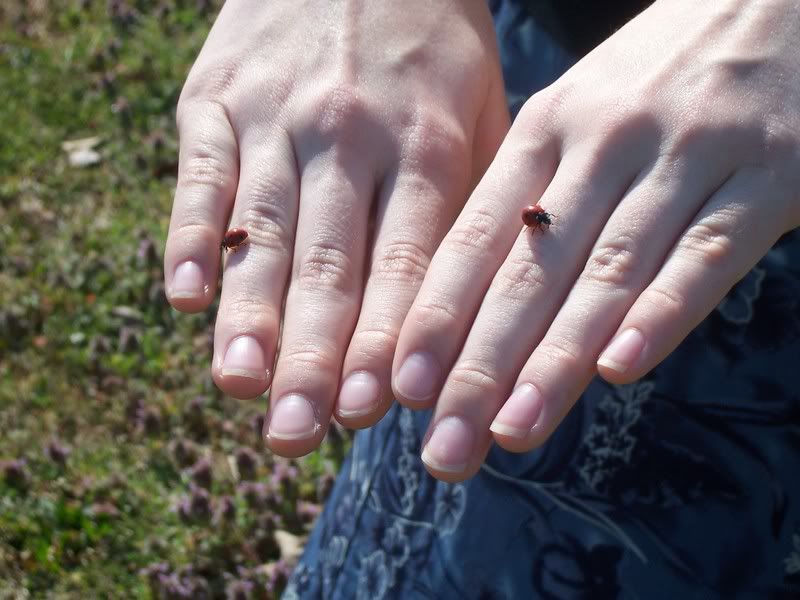 Buddy checking them out...he's a sucker for all bugs feminine! lol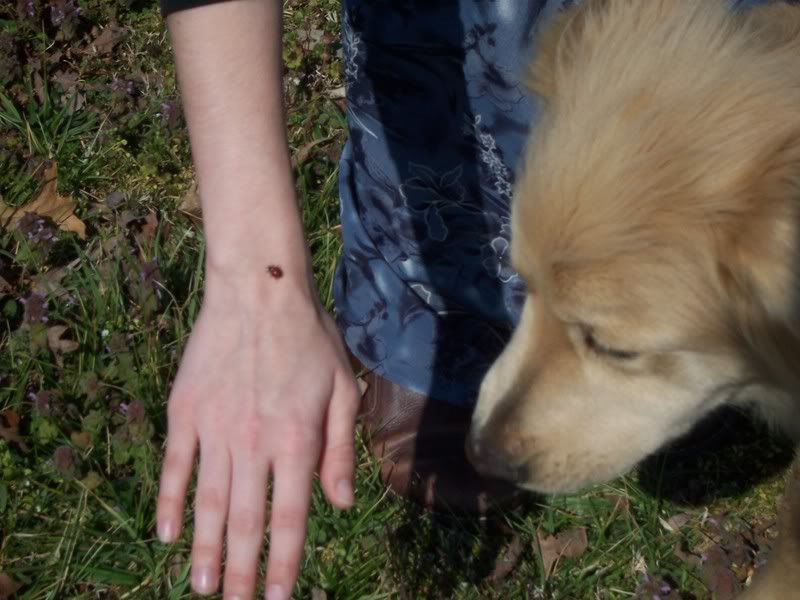 Still checking them out........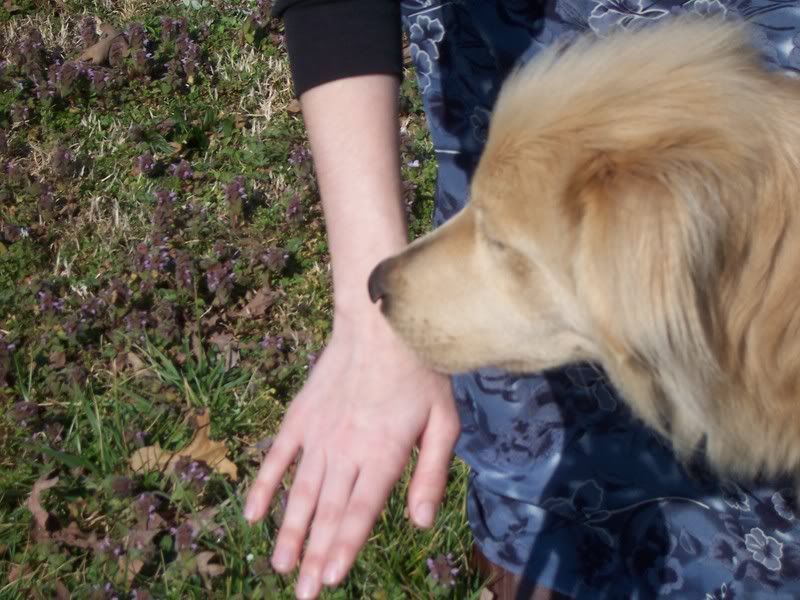 One of our really neat daffodils......ours have already started coming out. :) Most of the ones we have are the traditional yellow, but we have had one or two like this one. :) This year already, we've had several vasefull of flowers gracing our home. :D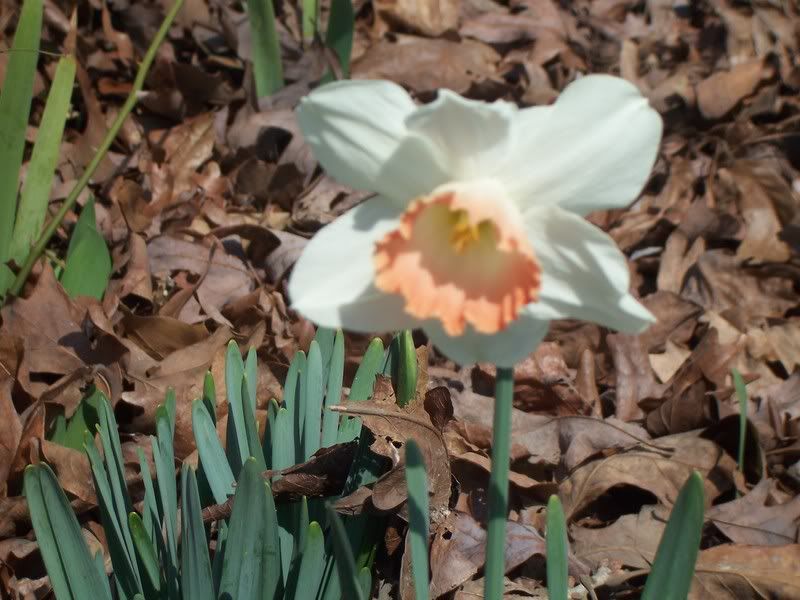 One of our traditional daffodils.... :)
Enjoy! :)
I'm going to be doing 9 posts on each of the fruits of the spirit (the "Joy" post is below.....I kind of got the first two fruits mixed up. lol) over the next week or so, but I'll also post pictures so worry not. ;) I hope you enjoy the Fruit posts as well! :D